SYNOPSIS:
Hong Kong is on the south east coast of China and consists of a large number of islands and a part of the mainland totaling approximately 1,064 sq km. On 1 July 1997 all of Hong Kong reverted from British Control back to China and became a Special Administration Region 'SAR' within the People's Republic of China (PRC).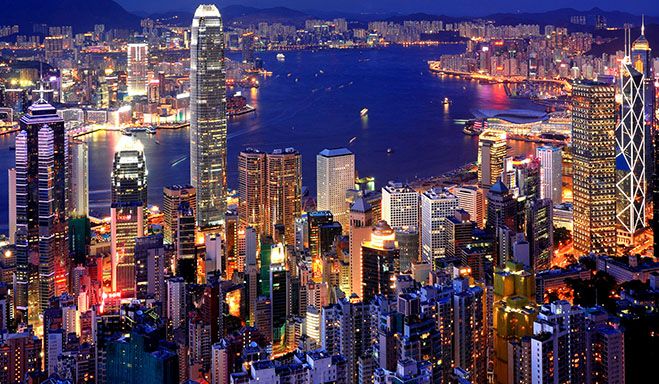 A company incorporated in Hong Kong has the following characteristics:
Shareholders:
A minimum of one shareholder is required whose details are filed on the public register. Corporate shareholders are permitted and anonymity can be achieved by the use of nominee shareholders. Bearer shares are not permitted.
Directors:
A minimum of one director is required and can be of any nationality or can be a corporate director. Full details of the Director must be filed with the Public Registry. There is no requirement for board meetings to be held within Hong Kong and directors may be resident anywhere in the world.
As the director is legally responsible for compliance with the Hong Kong Companies Ordinance and the Inland Revenue Ordinance, in cases where we / our nominee act as a director an amount of US $2,500/- will have to be deposited in order to guarantee such compliance. This amount may be returned when business operations cease and the company has been wound up in the manner required by law.
Officers/Secretary:
A Hong Kong company must appoint a company secretary who may be a natural person or a body corporate but the company secretary must be resident in Hong Kong.
Restrictions on name & activity:
Names which suggest any connection to the head of state are generally prohibited and certain words which suggest specialist activity can only be used when the appropriate licenses have been obtained e.g. bank, insurance company and other specialist financial enterprises.
Local Requirement:
As a matter of local company law the company MUST maintain a registered office address within the jurisdiction of incorporation and must also appoint a local resident company secretary. The secretary cannot be the sole director of the company.
A Hong Kong company must keep accounting records which may be kept at the registered office address or elsewhere at the discretion of the directors. Every company must appoint an auditor who must be a member of the Hong Kong Institute of Certified Public Accountants and hold a practicing certificate.
Timescale:
Incorporation of a Hong Kong company takes around 2 weeks (or 4 weeks if a Chinese representation of the name is to be included on the Certificate of Incorporation) but ready- made companies are available for immediate purchase.
Annual Reporting:
Hong Kong companies are required to file full audited accounts (exempted if gross income is below HKD 2 million p.a.) and must also prepare and file an annual return which gives details of the current directors and of the shareholders who have held shares in the company at any time during the year.
Taxation:
The rate of taxation is 16.50% on Hong Kong source income only. In practice this means that with careful structuring as long as a Hong Kong company is not actually doing business in Hong Kong it would normally be possible to arrange the affairs of the company so that no tax would be payable. For further information on same, you may refer to http://www.gov.hk/en/residents/taxes/taxfiling/taxrates/profitsrates.htm
Confidentiality:
Beneficial Ownership is not available to the public.
Company Renewal:
Renewal of company falls every anniversary date of incorporation. Failure to do so results in penalties and could result in the striking-off of the company from the Company Registry.
Latest valid passport copy and recent utility bill for address proof of shareholder/director are required to be submitted at every renewal as a part of enhanced due diligence. If shareholder is a corporate entity, then latest certificate of incumbency and above stated docs of directors would be required.
Required Documents:
KYC Documents for individual Director/Shareholder
Passport copy
Proof of address (dated less than 3 months)
Bank reference (dated less than 3 months with satisfactory record clearly mentioned and also the time period the client has been dealing with the bank: minimum of 2 yrs)
Detailed CV
Professional reference
KYC for Corporate Director/Shareholder
Certificate of Incorporation
Registered address and place of business
Certificate of Current Standing if incorporated more than 1 year
Register of Directors
Register of Shareholders
Memorandum & Articles of Association
Whilst every effort has been made to ensure that the details contained herein are correct and up-to-date, it does not constitute legal, tax or other professional advice. We do not accept any responsibility, legal or otherwise, for any errors or omissions.