Ras Al Khaimah is a fast developing city and emirate situated against the backdrop of the Al Hajar Mountain Range in the north of the UAE. It is one of the greatly developed Emirates of UAE offering very attractive and secure tax and legal environment for international business.
In 2016, Ras Al Khaimah launched an offshore facility by passing of Ras Al Khaimah International Corporate Centre Business Companies Regulations 2016 – also called RAK ICC.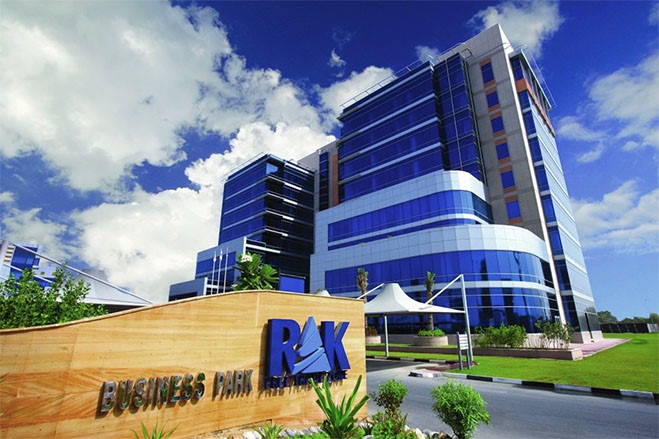 Types of Companies that can be incorporated under RAK ICC:
Company limited by shares
Company limited by guarantee that is not authorized to issue shares
Company limited by guarantee that is authorized to issue shares
Unlimited company that is not authorized to issue shares
Unlimited company that is authorized to issue shares
Features:
RAK ICC Companies may issue classes of shares in one or more series.
A company limited by shares may with the written approval of RAK ICC either be incorporated as a segregated portfolio company ("SPC") or if it is already incorporated be registered by the Registrar as a segregated portfolio company.
One or more companies may merge or consolidate with one or more companies incorporated under the laws of jurisdictions inside or outside RAK ICC.
A company limited by shares may also be registered as a "Restricted Purposes Company".
Redomiciliation – you can relocate your existing foreign company and may continue as a company incorporated under RAK ICC Regulations and vice versa.
Unlike the legislation governing companies incorporated in the UAE the RAKICC Company Regulations require no local shareholding in a company enabling 100% foreign ownership.
RAK ICC have imposed very few restrictions on the activities of International Companies allowing for a wide range of business activities to be carried out.
The International Company can own real estate properties in UAE but same is subject to approval of each Emirates Real Estate Authorities or Land Departments.
Despite a general prohibition on International Companies to conduct business with persons resident in UAE, the Authorities frequently allow offshore companies to hold shares in both offshore and onshore UAE companies (i.e. local LLC companies).
The International Company can hold a bank account in the UAE for the purpose of conducting routine operational transactions and can also maintain professional relations with legal consultants, accountants and management companies or other similar persons carrying out business within UAE.
Incorporation documents can be signed at our office in UAE without having to visit RAK ICC office.
Highly effective in terms of costs for the company registration and further administration.
Characteristics of an international company limited by shares are as follows:
Shareholders:
Minimum of one shareholder is required. Corporate shareholders are permitted. Shareholders will decide capital structure of the Company and can be issued with or without par value. Bearer shares are prohibited; shares may only be issued in registered form.
The Register of Members shall be maintained by the Registrar but will not be available for public inspection.
Directors:
A minimum of one director is required and corporate directors are permitted. Details of directors are not available for public inspection.
Secretary:
Every company must have a secretary. Director can be a secretary as well.
Restrictions on Name & Activity:
Names must end with Limited or Incorporated. The following words and their associated activities cannot be used: Assurance, Bank, Building Society, Chamber of Commerce, Chartered, Co-operative, Fund, Imperial, Insurance, Municipal, Mutual Fund, Royal and Trust.
Names in foreign language and foreign characters may be permitted by the Registrar.
Local Requirements:
As a matter of local company law the company MUST maintain a registered office address located in the Zone and appoint an approved registered agent (we can provide this service as an approved registered agent for RAK ICC).
Timescale:
Registration of the International Company in RAK ICC will take 4-5 days.
Annual Reporting:
Every company must keep accounting records which must be kept for 7 years from the date on which they were prepared. Accounts must be approved by the directors and signed by one of them. The accounts do not need to be filed with RAKICC Authorities.
Taxation:
RAK ICC is exempt from paying any taxes in UAE.
Limitations:
RAK ICC cannot:
a. carry out business (or provide services) with a UAE based customer / supplier
b. have a physical office in UAE
c. sponsor UAE residence visas for employees / directors / shareholder
d. not entitled to tax residency certificate
Company Renewal:
Renewals for RAK ICC falls every anniversary date of incorporation. Failure to do so result in penalties.
In the event the company is not renewed within 6 months of the renewal due date, the company will be struck off from the registrar of the companies.
Latest valid passport copy and recent utility bill for address proof of shareholder/director are required to be submitted at every renewal as a part of enhanced due diligence. If shareholder is a corporate entity, then latest certificate of incumbency and above stated docs of directors would be required.
Documents Required:
Individual's KYC Docs:
1. Passport Copy (clear copy with clear photo)
2. UAE Visa Copy, if applicable
3. UAE Entry Stamp, if applicable
4. N.O.C. from UAE Sponsor, if applicable
5. Address Proof (original recent utility bill for residence)
6. Bank Reference letter (original)
7. CV / Profile
Corporate Shareholder's KYC Attested upto UAE Consulate (items 1-6):
1. Certificate of Incorporation
2. Memorandum / Articles of Association
3. Board Resolution
4. Power of Attorney
5. Certificate of Incumbency
6. Certificate of Good Standing
7. Bank Reference Letter
All shareholders (or authorized attorney in case shareholder is a corporate entity) are required to sign in our presence before incorporation of the company. Alternatively they can provide a notarized passport copy and notarized Memorandum & Articles of Association certifying their signatures.
Whilst every effort has been made to ensure that the details contained herein are correct and up-to-date, it does not constitute legal, tax or other professional advice. We do not accept any responsibility, legal or otherwise, for any errors or omissions.