Jebel Ali Free Zone Authority (JAFZA) was established for the direct cause of attracting foreign investment in the Dubai through JAFZA offshore company formation. It's one of the fastest growing free zones of Dubai and the best among UAE offshore jurisdiction with its own set of rules and regulations.
In 2003, Jebel Ali Free Zone Authority (JAFZA) which manages one of the largest free zone in the region promulgated JAFZA Offshore Companies Regulation which permits JAFZA offshore company registration & formation. This free zone was created to become a business hub for foreign investor and entrepreneurs. This free zone is attractive location for businessmen and young entrepreneurs for Jebel Ali free zone company registration.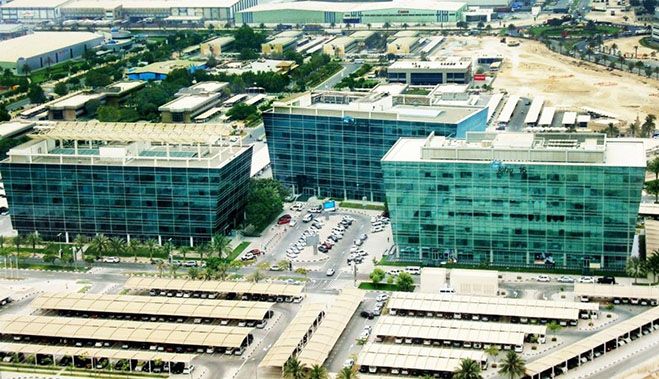 JAFZA Offshore Company Registration Characteristics are as Follows:
Shareholders:
Minimum of one shareholder is required for setting up a business in JAFZA. Corporate shareholders are permitted. Shareholders will decide capital structure of the Free Zone Offshore Company. Single class of shares permitted and bearer shares are not permitted.
Directors:
A minimum of two directors are required for JAFZA offshore company formation and corporate directors are not permitted. Shareholder can be a director as well.
Secretary:
Every offshore company in JAFZA must have a secretary. Director can be a secretary as well.
Restrictions on Name & Activity:
JAFZA Offshore Companies name must end with Limited. The following words and their associated activities cannot be used: Assurance, Bank, Building Society, Chamber of Commerce, Chartered, Co-operative, Fund, Imperial, Insurance, Municipal, Mutual Fund, Royal, Consultants and Trust.
Local Requirements:
JAFZA Offshore Company must appoint an approved registered agent. A registered agent's office in the UAE or in the Jebel Ali Free Zone can also be used as the registered office.
Timescale:
Registration of the JAFZA Offshore Company will take approx. 7 days. Shareholders or their authorized attorneys need to visit in person to sign in presence of JAFZA officials for incorporation of the company.
Annual Reporting:
Every offshore company must keep accounting records & get same audited. These must be approved by the shareholders. The accounts / audit report however do not need to be filed with the Offshore Authority.
Taxation:
JAFZA Offshore Company pays no taxes in UAE.
Confidentiality:
Details of shareholders & directors need to be filed with authorities but are not available for public record.
Limitations:
JAFZA offshore company cannot:
Carry out business (or provide services) with a UAE based customer / supplier
Have a physical office in UAE
Sponsor UAE residence visas for employees / directors / shareholder
Not entitled to tax residency certificate
Jebel Ali Free Zone Company Renewal:
Renewals for JAFZA Offshore companies falls every anniversary date of incorporation. Failure to do so would result in penalties of AED 120/- per month.
In the event that the company is not renewed within 6 months of the renewal due date, the company will be struck off by the registrar of the companies.
Latest valid passport copy and recent utility bill for address proof of shareholder/director are required to be submitted at every renewal as a part of enhanced due diligence. If shareholder is a corporate entity, then latest certificate of incumbency and above stated docs of directors would be required.
Documents Required for JAFZA Offshore Company Registration :
Individual's KYC Docs:
Passport Copy (clear copy with clear photo)
UAE Visa Copy, if applicable
UAE Entry Stamp, if applicable
N.O.C. from UAE Sponsor, if applicable
Address Proof (original recent utility bill for residence)
Bank Reference letter (original)
Professional Reference letter (original)
CV / Profile
2nd Director Passport copy & address proof
Corporate Shareholder's KYC Attested upto UAE/Consulate Ministry:
Certificate of Incorporation
Memorandum / Articles of Association
Board Resolution
Power of Attorney
Certificate of Incumbency
All shareholders (or authorized attorney in case shareholder is a corporate entity) are required to personally visit and sign in presence of JAFZ Offshore Authority before incorporation of the company. Alternatively they can issue a POA duly attested by UAE consulate in their country of residence & thereafter attested by UAE Ministry of Foreign Affairs (which may cost approx.. AED 2,500/- per POA).
Jebel Ali Offshore Company Formation Price:
JAFZA offshore company registration  price is USD 4,316/-.
Whilst every effort has been made to ensure that the details contained herein are correct and up-to-date, it does not constitute legal, tax or other professional advice. We do not accept any responsibility, legal or otherwise, for any errors or omissions.